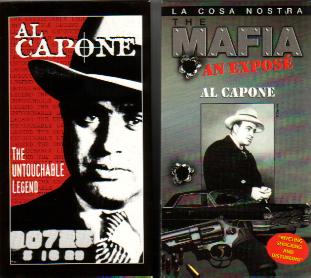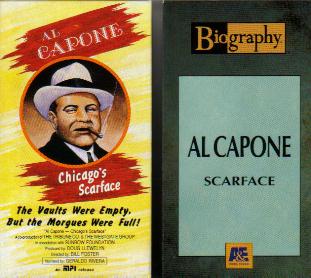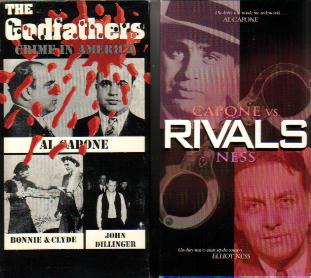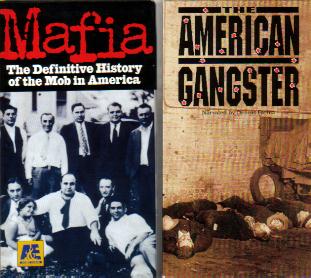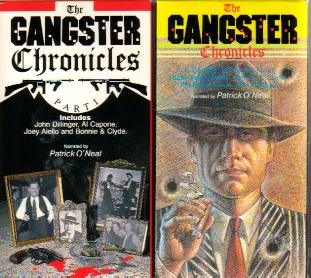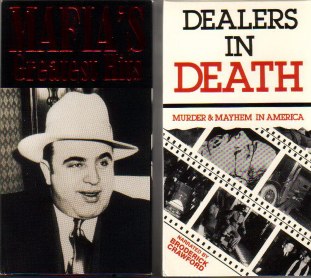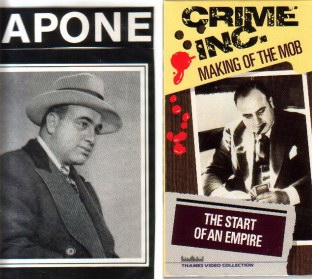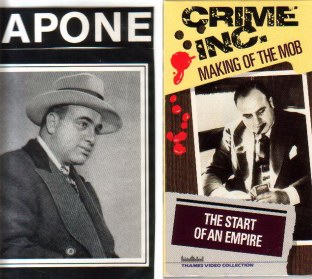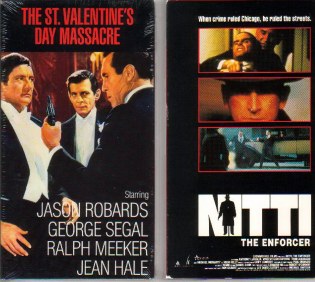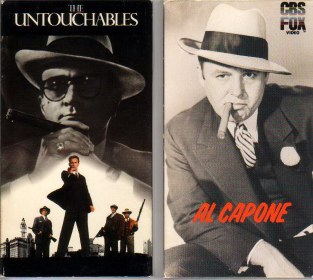 MUSIC

"Da Black Al Capone"

Like Capone this rapper is followed by bodyguards and holds a bat which Capone once used to kill.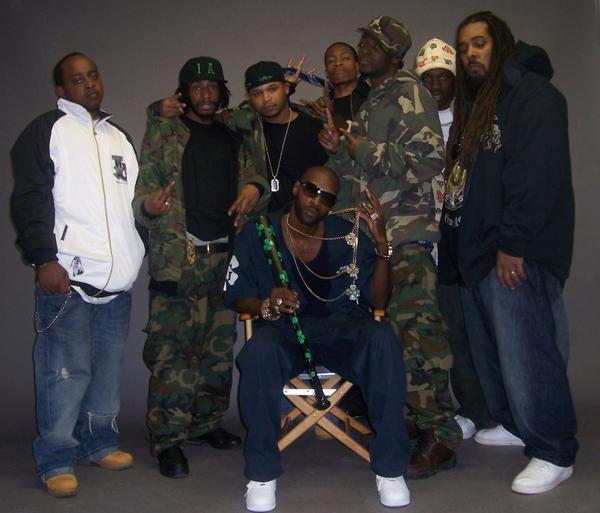 Today's newspaper articles
(highlighted are the references to Capone)



Al Capone's mob legacy lives on in Chicago despite city's best efforts
Famous mobster proves continued draw for tourists worldwide, despite city's attempts at deflecting interest
By The Associated Press
Credit: The Associated Press
Media Credit: The Associated Press
CHICAGO - Al Capone refuses to be rubbed out.
Chicago officials shun any association with the world's most famous gangster, whose Prohibition-era exploits made his name synonymous with the city. But 60 years after his death, they still can't run him out of town.
Visitors from all over the world come searching for anything to do with Capone who died Jan. 25, 1947.
They drive by his house. They leave flowers, coins and cigars at his grave. They take pictures of places associated with him - never mind that everything from hotels where he ran his criminal empire to the garage where his henchmen carried out the St. Valentine's Day massacre are long gone.
"It just seems to be that era, the mobsters, gun fights ... I'm just fascinated by it all," said Nancy Spranger, of Fenton, Mich., before stepping on an Untouchable Tours bus, complete with fake bullet holes, to see sites tied to Chicago's gangland past.
Much of the mobster's history, though, is left to visitors' imaginations because Chicago officials have made little effort to preserve or promote sites tied to his legacy.
"Anything that glorifies violence we are not interested in," said Dorothy Coyle, director of the Chicago Office of Tourism.
For decades, city officials have rebuffed preservationists' pleas to spare buildings associated with the mobster.
In the 1980s, they gunned down an effort to designate Capone's house on the South Side as a national historic landmark.
A short-lived mobster-themed entertainment center/museum called "Capone's Chicago" was greeted with loud complaints that it insulted Italian-Americans and romanticized a cold-blooded killer.
Jonathan Fine, president of Preservation Chicago, understands why the city wouldn't want reminders of Capone but doesn't believe that there is a conspiracy to wipe out those sites. Even so, he said, each tear-down destroys a little bit of the city's





Gangs keep evolving and spreading like diseases, say experts at KC conference
This week the FBI reported that gangs were moving into rural and suburban areas, and that they committed as much as 80 percent of the crime in many communities.
"They're comical, and they do stupid stuff," gang expert David Starbuck told investigators. "Does that make them less of a threat? No. They want to be the Al Capone of Garden City."
He added, "Will these guys shoot you in a minute? Hell yes."
...
Alleged Houston pimp faces prison for tax evasion
By MARY FLOOD Copyright 2009 Houston Chronicle
Jan. 30, 2009, 1:10PM

Here's a tax tip you don't hear often: Don't forget to report illegal income from prostitution and other nefarious activities.

That's what Randall Bradley Jones, 42, of Houston, learned today after pleading guilty before U.S. District Judge Melinda Harmon to one count of tax evasion for failing to inform the IRS about $665,962 in cash he picked up from what authorities said were his six houses of prostitution.

Prosecutor Charles Escher said in court that Jones and his business, Amazing Promotions Group Inc., collected the cash from the safes at the six houses he called Escape Lounges. Escher said the prostitutes put Jones' cut of their earnings in envelopes and put them in those safes.

But unlike many who run afoul of the Internal Revenue Service, Jones didn't get into trouble by keeping bad records.

The government knew about his ill-gotten income because a Houston police raid on the Escape Lounges in 2004 netted financial spread sheets. Escher said details included records that Jones claimed an income of $140,000 in 2003 but actually had an income of about $667,000.

But, Shebay said, "he is no longer engaged in the activity that got him in trouble here."

Jones would not comment. He was polite about it and sat in court reading a book while waiting to plead guilty to the charge, filed just this month.

So where on the tax form should one report illegal booty?

IRS spokeswoman Robin Sabin of Houston suggests Schedule C for the small-business owner and the 1040 line "other income" for the free-lancer. She said this stuff just doesn't show up on a W2 form.

"You should report your ill-gotten gains just like you report any legal income," said Sabin.

She said a business name would be fine and that taxpayers needn't spell out their illegal activity.

"It's not that we don't care," she said. "We want to be able to identify the source."

Sabin said that, unless someone is suspected of terrorism, the IRS has trouble sharing suspicions of criminal activity and would have to go through a judge to be able to tell another agency of its suspicions.

But, she said, tax-evasion cases involving illegal gain usually come to the IRS the other way — from a criminal investigation done in tandem with another agency or, as in this case, from information from other law enforcement.

"It's like the Al Capone situation," Sabin said. "He conducted a lot of illegal activity. It was hard to convict him, though. So what did they get him for? Tax fraud."

When Judge Harmon asked Jones in court this morning what he had done wrong, he didn't mention tax evasion at first. What he said was, "I deposited hundreds and hundreds of thousands in cash in banks."

Harmon prodded him to note that he also had not reported that cash to the IRS.

Jones is to be sentenced in May and faces a maximum of five years in prison and restitution of up to about $1.2 million. He also agreed to pay a $15,000 fine to the IRS and still faces separate civil liability for what he hasn't paid.

Jones' sentence will depend in part on a background report by the probation department.

That is due to the judge on the week of April 15.